Storeo – The Ultimate Solution to Manage Your Store
Manage Accounts, Create Sale Invoice, Record Purchase Bills, Manage Inventory, Match Available Stock, Create Quotations And Record Customer Enquiries
Storeo is Store Management System that offers complete solution for small & medium size stores. It offers 5 different types of user roles that can manage store operation in an efficient and easy way. It has modules to manage your accounts, inventory, bills, invoices, stock, ledgers, contacts and customer enquiries.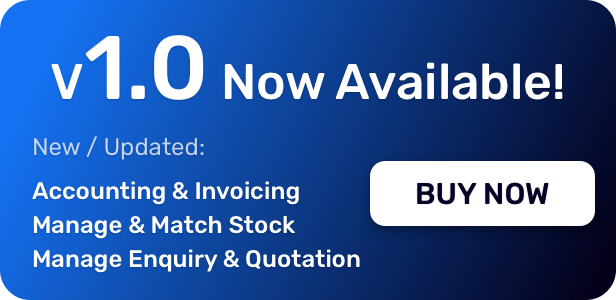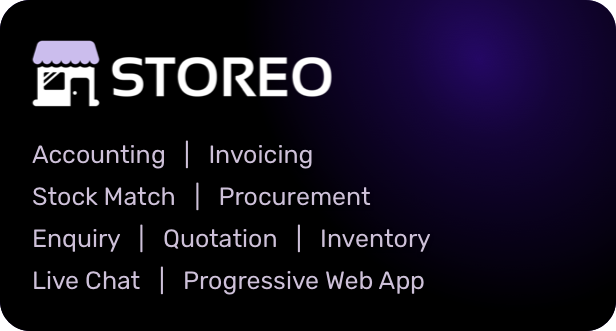 Summary of Awesome Features
Here are some features which make Storeo the Perfect Solution to manage your store.
Purchase Voucher
Purchase Order Voucher
Sale Voucher / Invoice
Quotation
Transaction – Payment / Receipt / Contra
Item, Item Category and Brand
Tax & Unit
Reports – Daybook, Ledger, Item
Complete Users Management System
Live Chat Messaging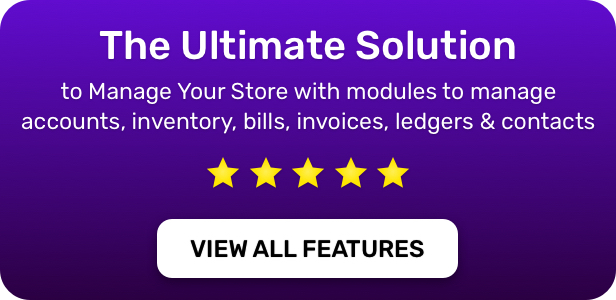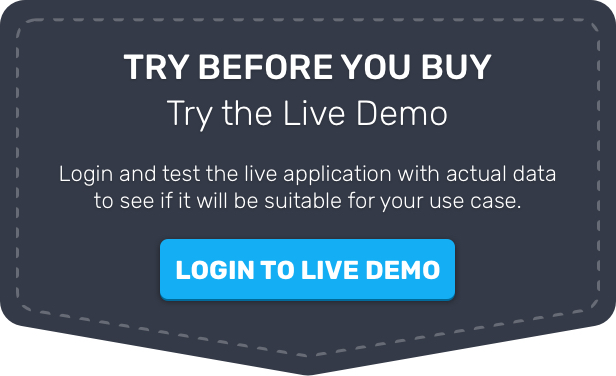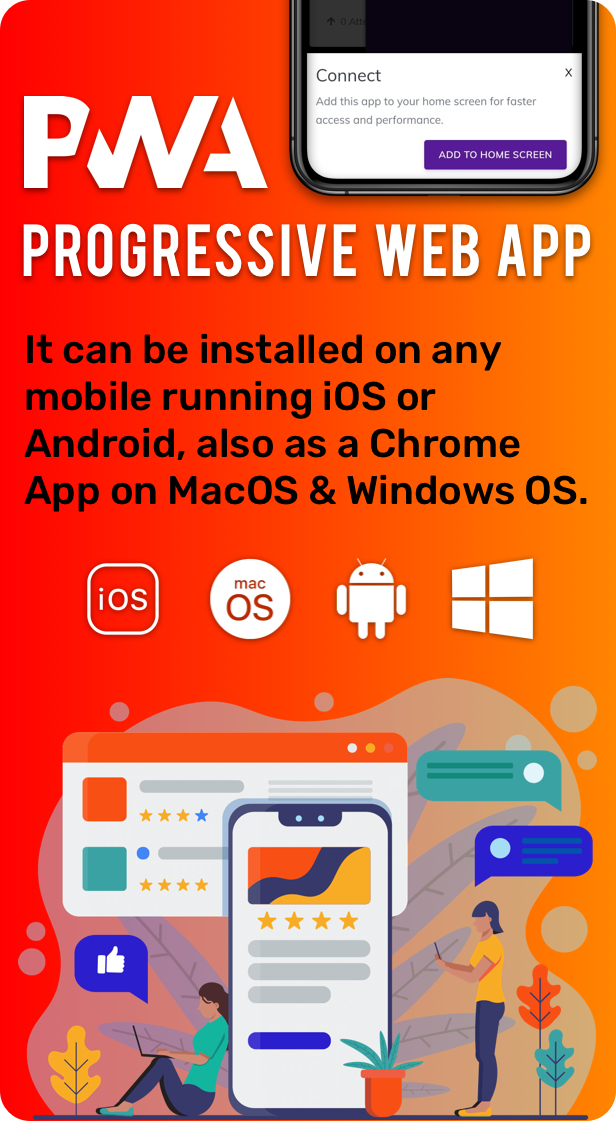 Awesome Features
Storeo is built on modern web technologies such as Laravel, VueJS and Bootstrap CSS framework, with tons of built-in features and components.
Here are the list of some of the highlighted features of Storeo:
Built with Latest Version of Laravel (7.x), The Most Popular and Widely Supported PHP Framework
Built with Latest Version of Vue.JS – The Fastest and The Most Starred JavaScript Framework
Easy Installation Wizard and Step-by-step Installation Tutorial Videos
Supports REST API, easy to integrate with other application
Single Page Application, reduces queries to server, decreases loading time, less bandwidth usage and improved user experience
Most Efficient Database Structure, gives scalability to the application
Multiple Authentication Options
Registration, Login, Activation, Approval
Social Login, Two-Factor Authentication
User Profile, Avatar, Change Password, Online/Offline Status
Roles & Permissions Management (ACL) System
Multi Lingual and Locale Management
Auto & Manual Screen Locking
UI and Push Notifications
Print and Export Functionality
Press Any Key to Search
Maintenance Mode
Mobile Responsive Design
Full Screen Mode
Multiple Color Scheme
Multiple Styling Options
We will be updating regularly with latest version of framework, plugins, features and fixes. You can share your feedback, bug reports and feature requests. We will try to implement in upcoming versions as soon as we can.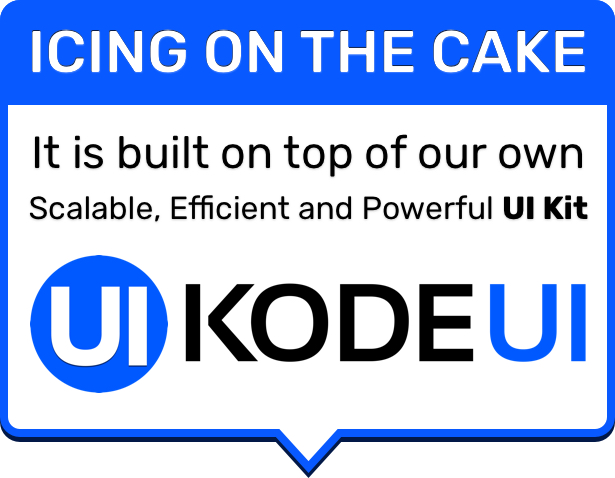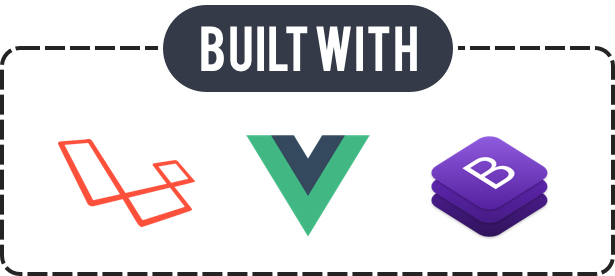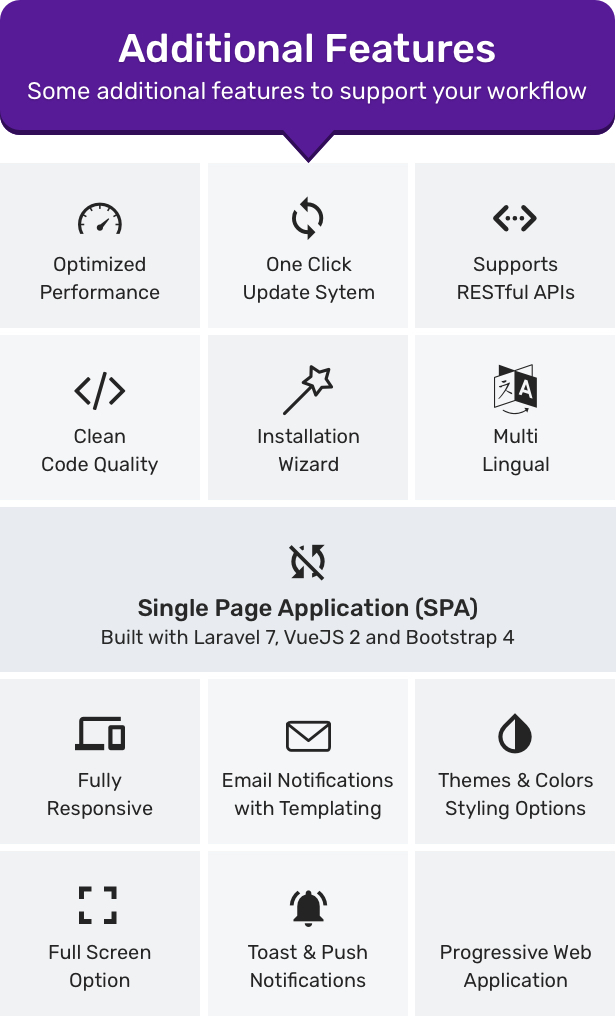 Live Demo Links and Credentials
Admin Login Page – Click here to open
    Username: admin
    Password: password

Manager Login Page – Click here to open
    Username: manager
    Password: password

Accountant Login Page – Click here to open
    Username: accountant
    Password: password

Operator Login Page – Click here to open
    Username: operator
    Password: password

Installation Prerequisites & Server Requirements
Make sure you read the Support Documentation for Application and other Server Requirements, Installation Prerequisite and other useful topics.
Also, make sure all the installation prerequisites mentioned on the documentation are installed and fulfilled on your server. These prerequisites are mandatory, without these Storeo won't install and won't work properly. We are not responsible for installing and fulfilling installation prerequisites on your server. Metaphorically speaking, we are selling you a computer, we are not going to set up an electricity board at your place. 
PHP >= 7.4 (for CLI and Web both)
PHP Extensions Required
OpenSSL
PDO
MBString
Ctype
JSON
XML
MySQL Native Driver