FLAT 30% on actual price, Lifetime updates FREE
Actual price: $58, Price Now: $39
New release V0.11 – December 6, 2019
Frequently asked questions:
Is the codebase encrypted or open?
Answer: Codebase is completely open, you're free to modify as per your needs.
Is the updates free lifetime?
Answer: Yes, updates are FREE lifetime.
Do you provide support?
Answer: Yes, open a ticket in the support forum to receive support. https://ultimatefosters.com/support/
Do you provide customizations?
Answer: Yes you can contact support for customization.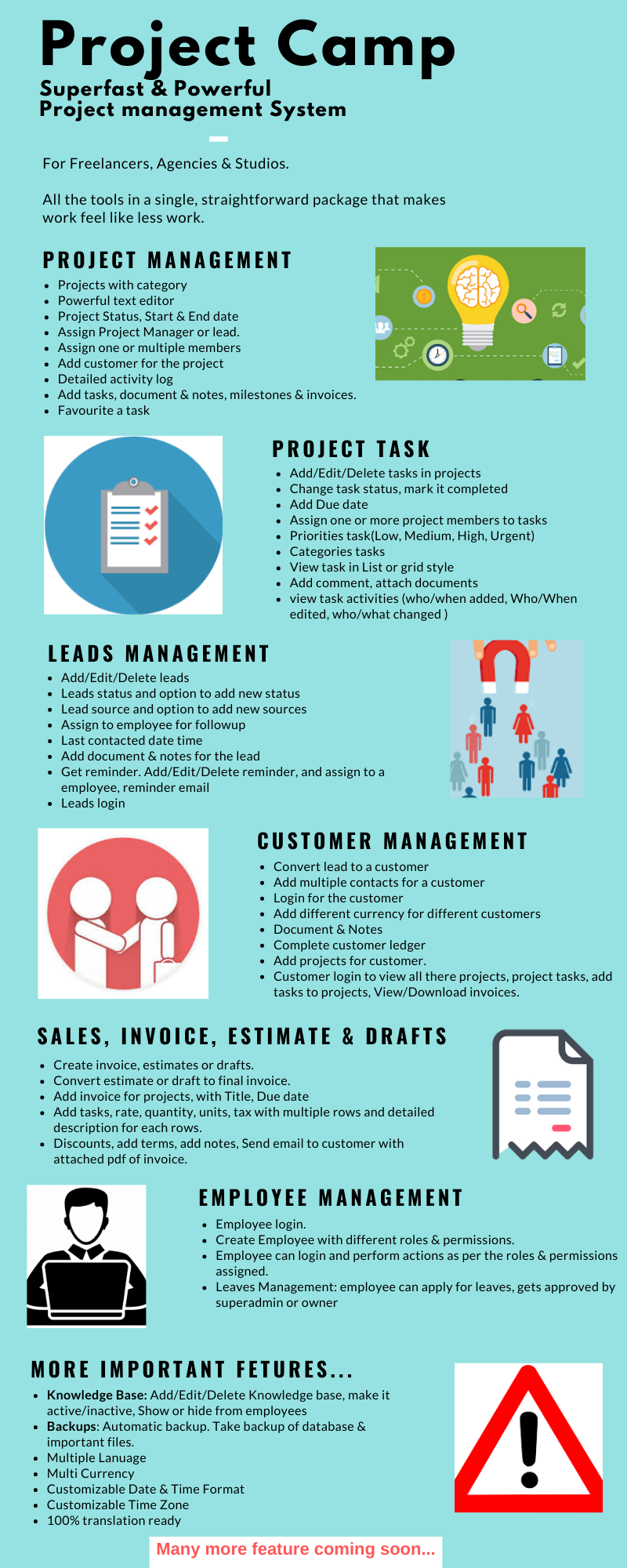 <!– 
 –>
ProjectCamp is a Superfast & Powerful – Project Management, CRM software for Freelancers, Small Teams, Digital Agencies, and All growing businesses.
ProjectCamp is a modern software built with latest technologies like VueJS, Laravel, PHP & MySQL database.
One of the major problems with every freelancer and Digital Agencies is managing projects, project tasks, customers, employees & sales. ProjectCamp helps with solving all of them with the modern approach of a cloud-based web application.
Demo Link: https://demo.myprojectcamp.com/login
<!– 
 –>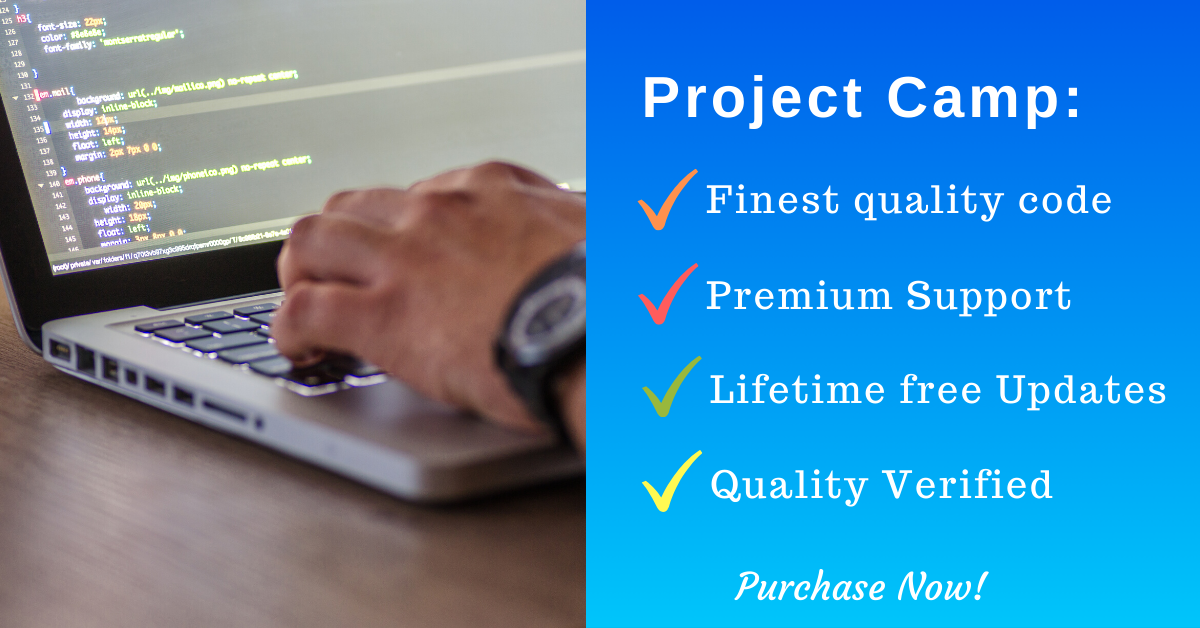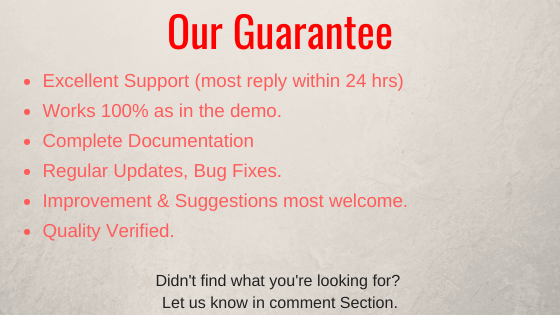 Project Management:
Add unlimited projects, Categories them, assign a lead, assign team members, track project progress.
Project Overview: Get a complete snapshot of project progress and other details.
Activities: Track activities of each user for every action.
Documents & Notes: Add documents & notes from a project.
Invoicing.
Project Task:
Assign tasks to project members
Set start & due date.
Set priority
Add comments
Track activities related to the task.
Mark task as completed
Show/Hide task to the client.
Employees Management:
Managing employees gets simpler with ProjectCamp.
Add employees with complete profile details.
Documents & notes related to the employee.
Restrict employees to specific feature by defining roles & permission for them.
Customer Management:
Add complete customer details.
Define different currency for customers.
Customer Logins.
Multiple/Unlimited contacts for customers.
Document & notes related to customers.
Sales, Invoicing & Estimate:
Add invoice related to projects.
Email invoice to customer & there contact.
Set Due date.
Send professionally looking estimate for your clients.
Knowledge Base:
Knowledgebase helps to document anything related to personal use or sharing it with other employees.
Activate/Inactivate.
Option to show to employees.