100+ Pre-built and ready to import Pricing Table patterns
With the Pricing Table Block for Gutenberg, you can quickly create a beautiful, responsive, and high-converting pricing table. There is no need to code anything.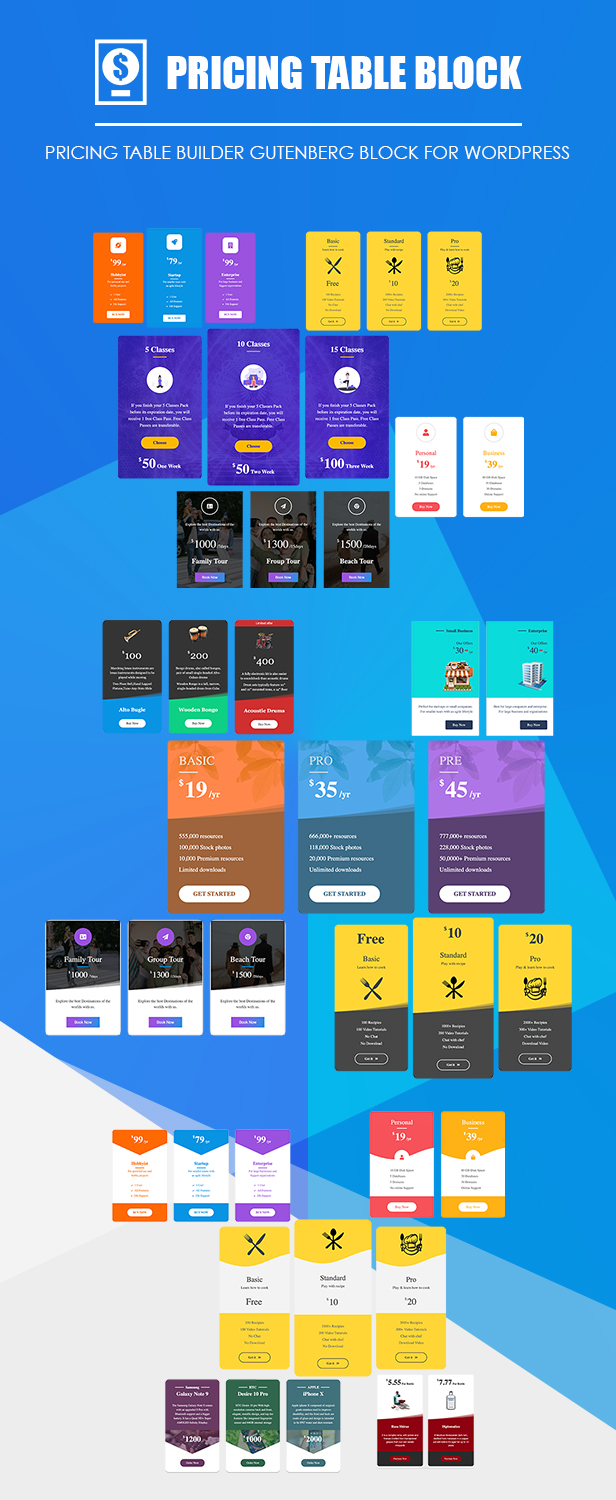 Exploring the Magic: You can have any of them at any time
Build an awesome site with advanced options and controls: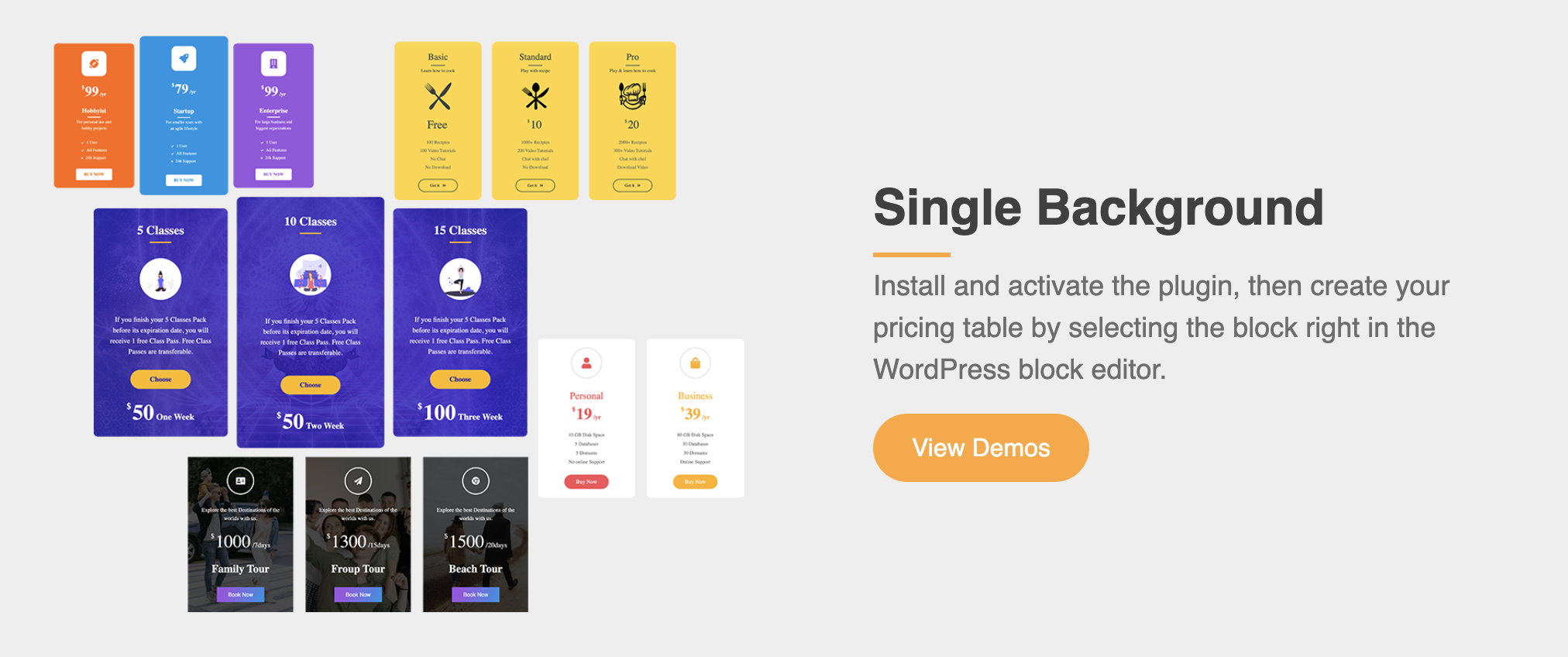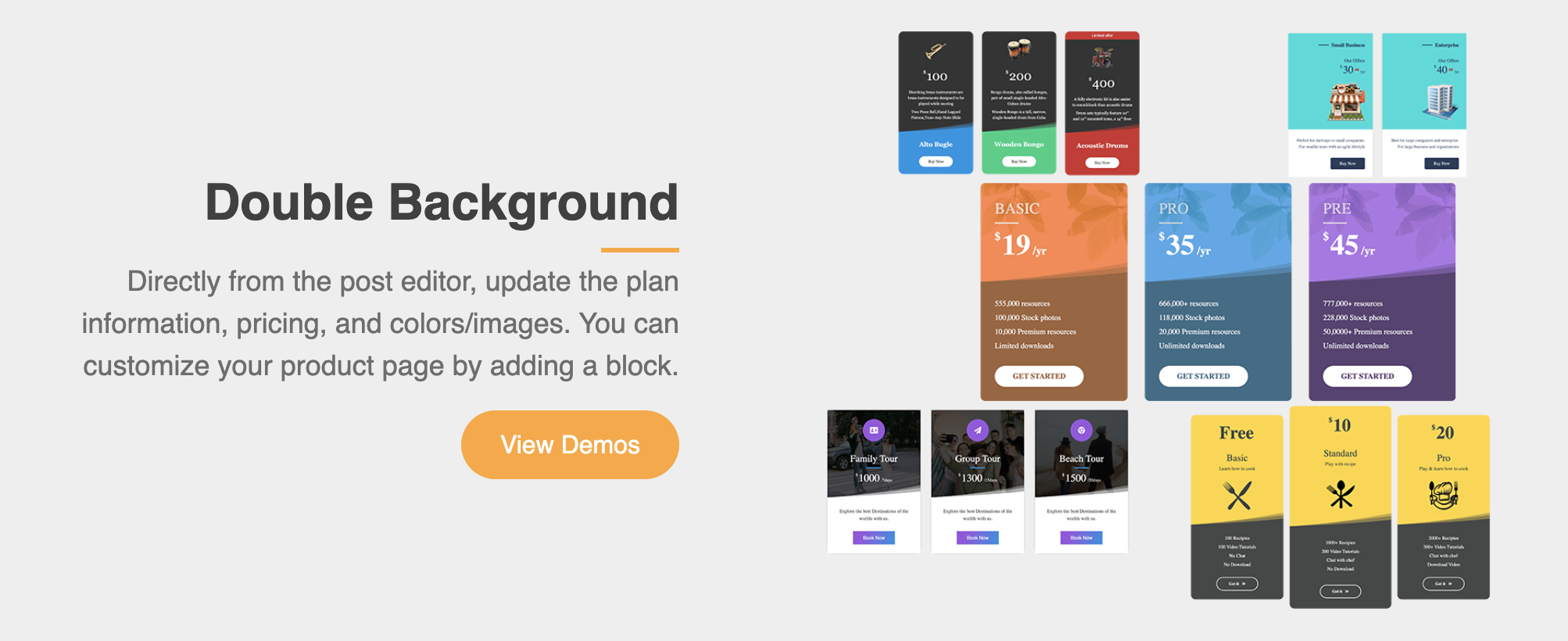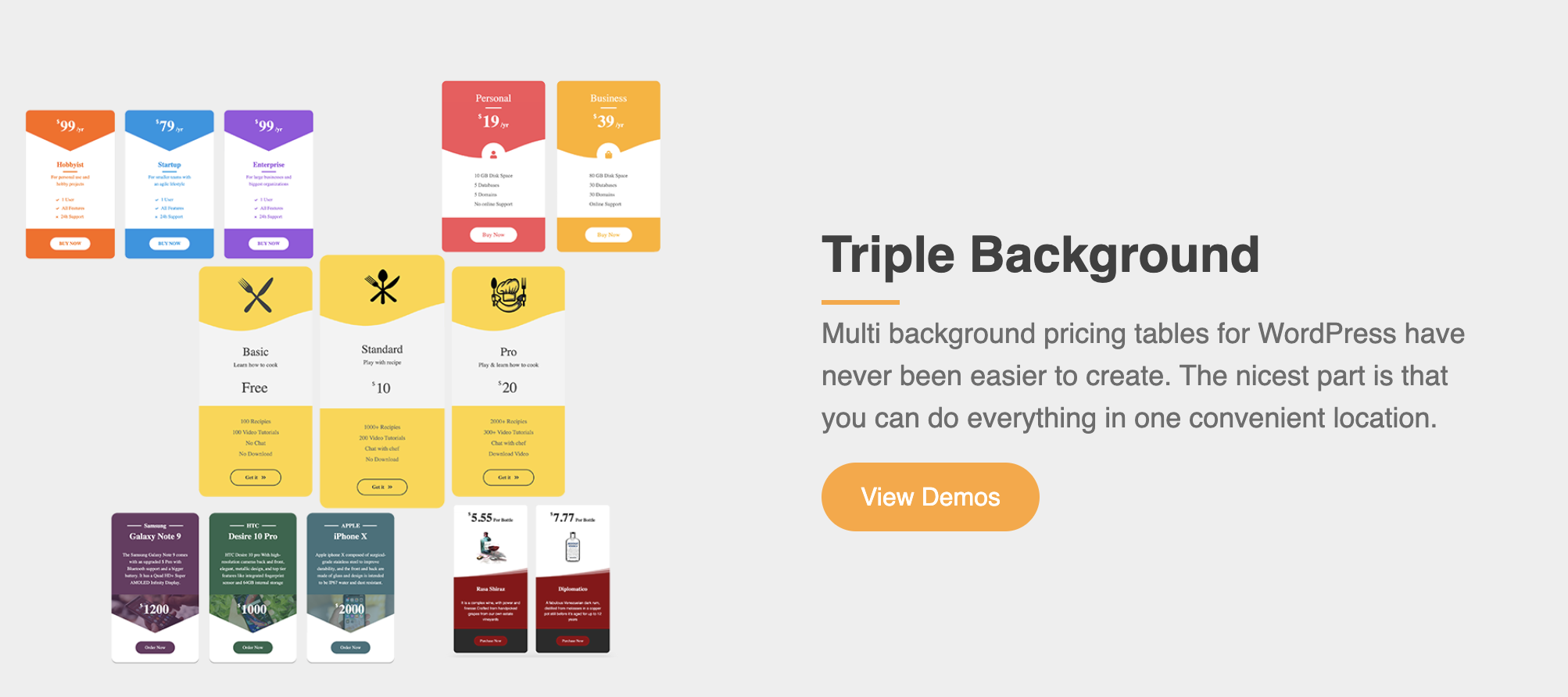 Components of Pricing Table Block for WP (Gutenberg) editor
Build an awesome site with advanced options and controls: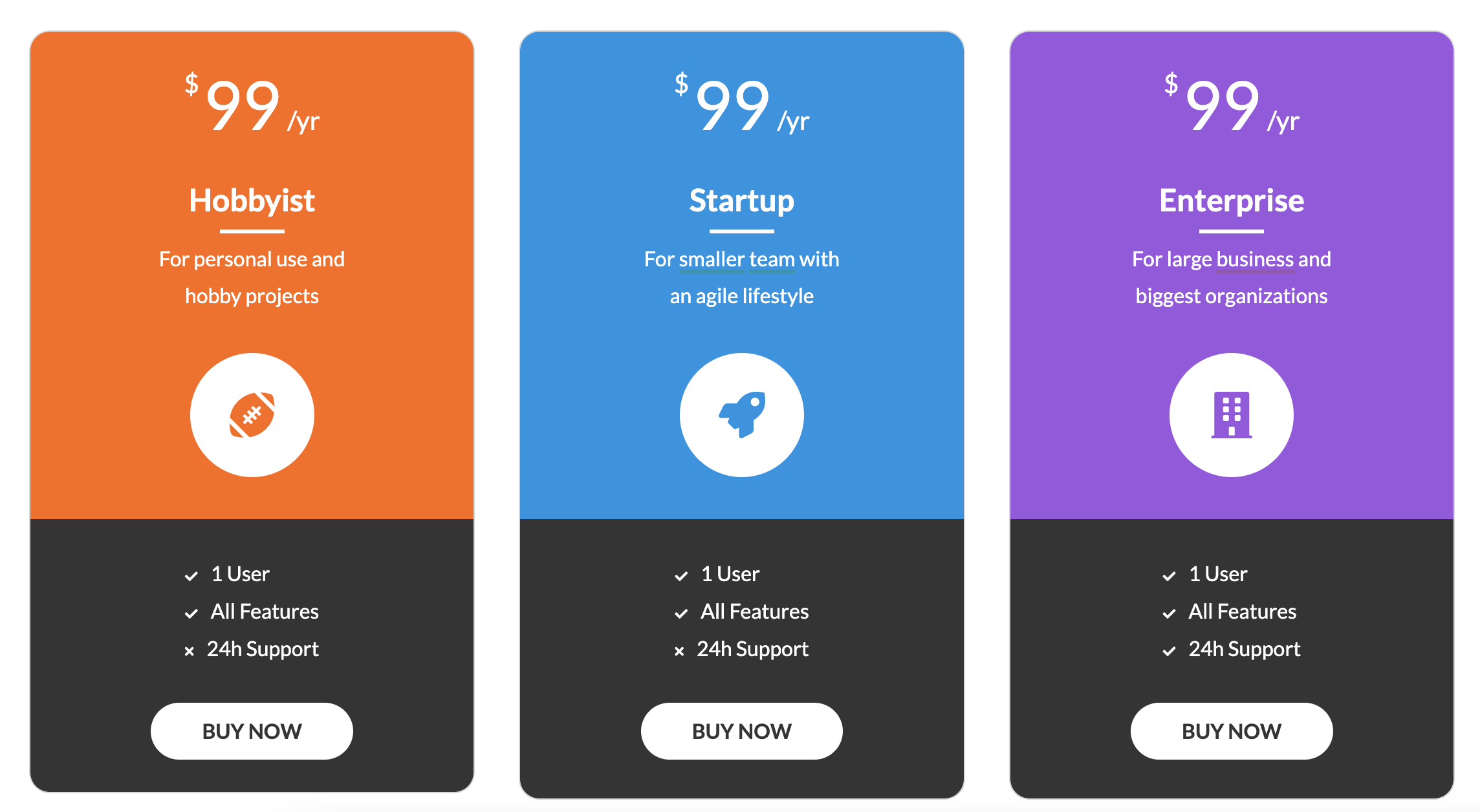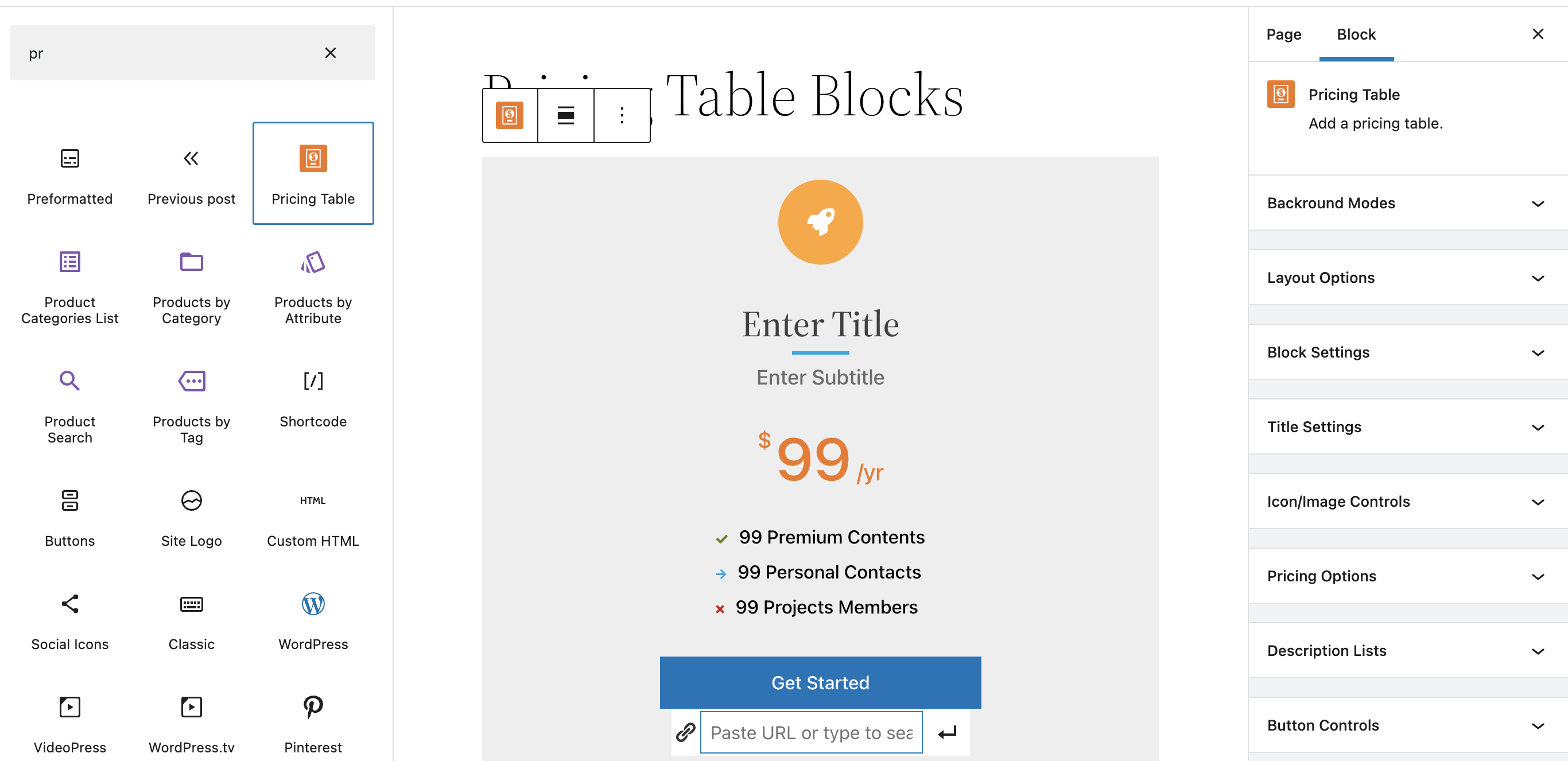 BACKGROUND MODES
Only with the best background may you show the content worthwhile. The segment with several looks could lead to an improved header being imagined.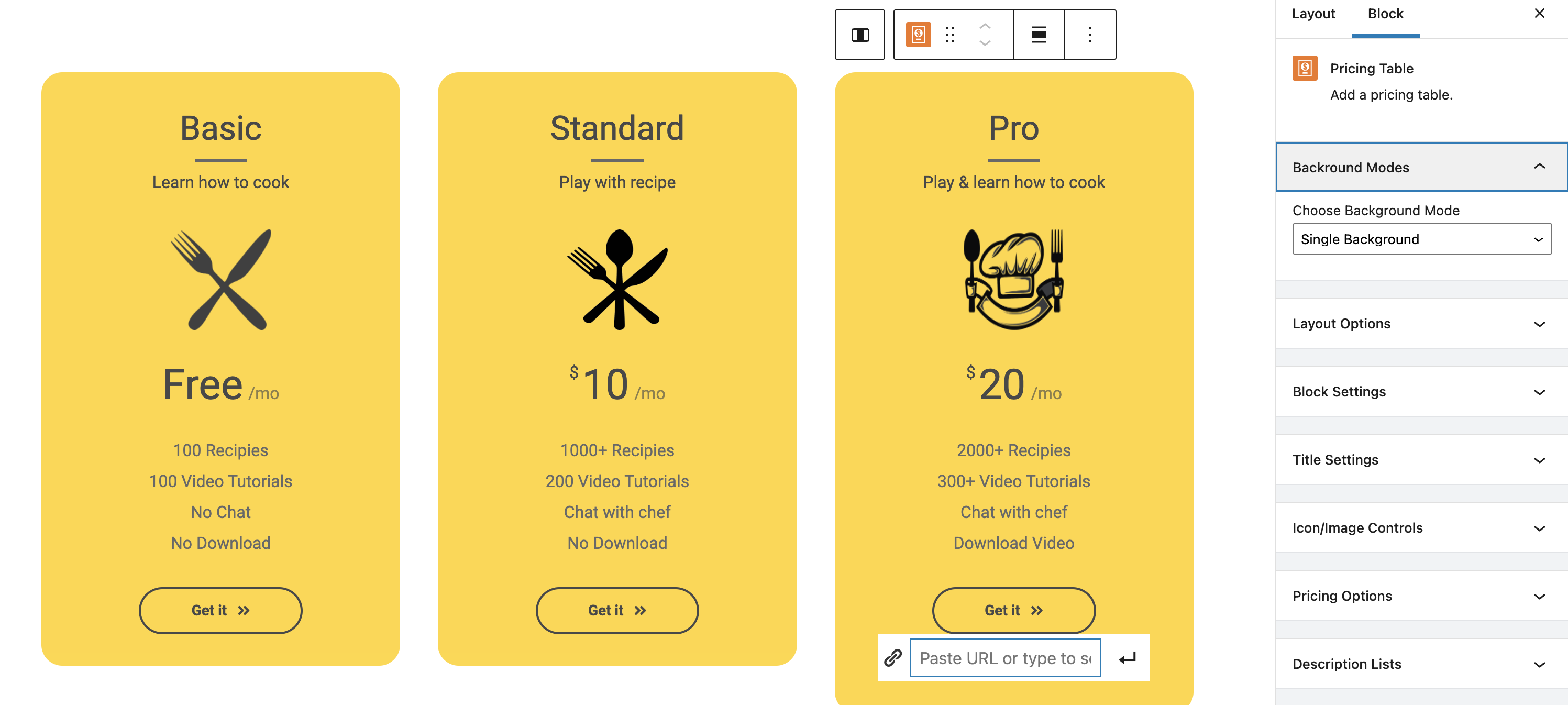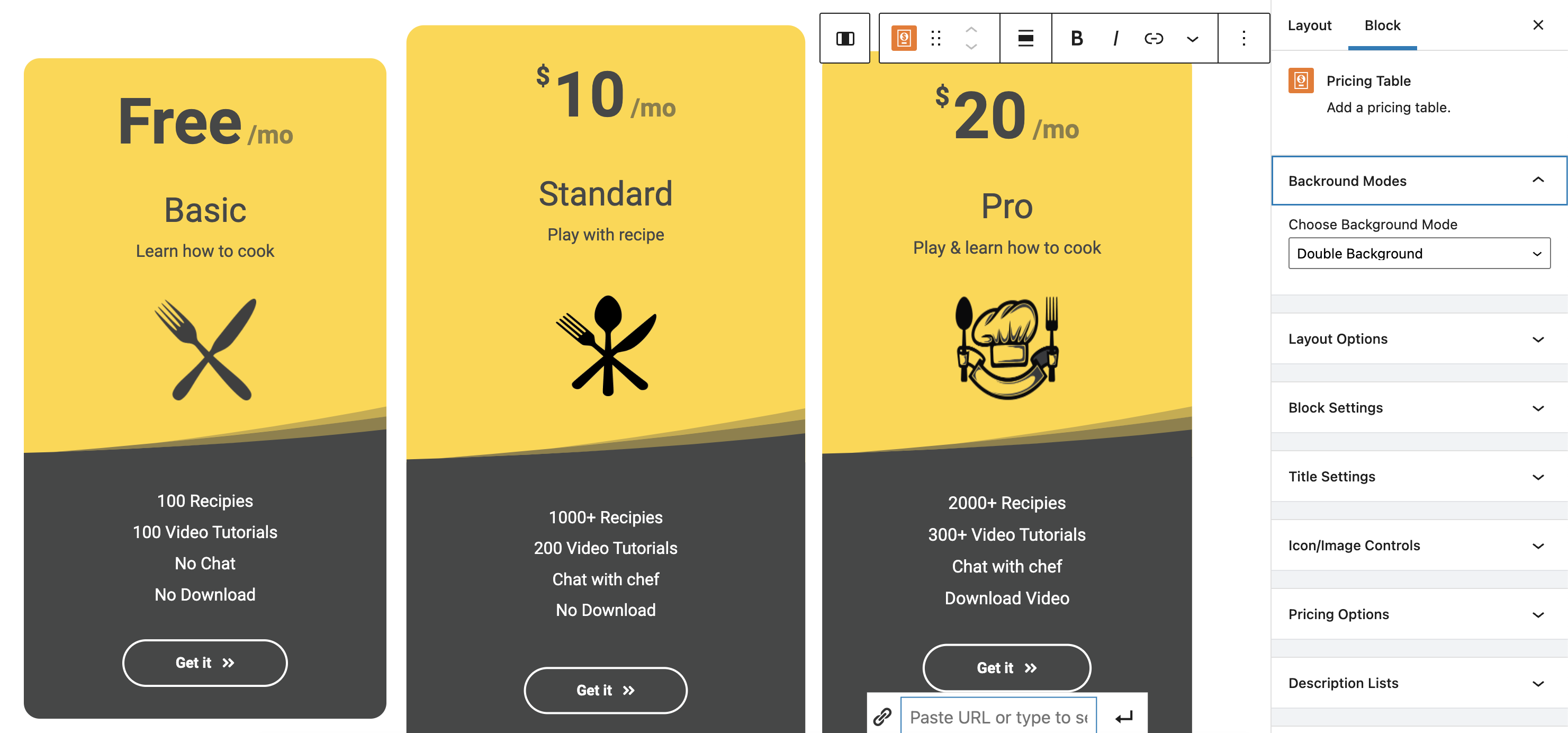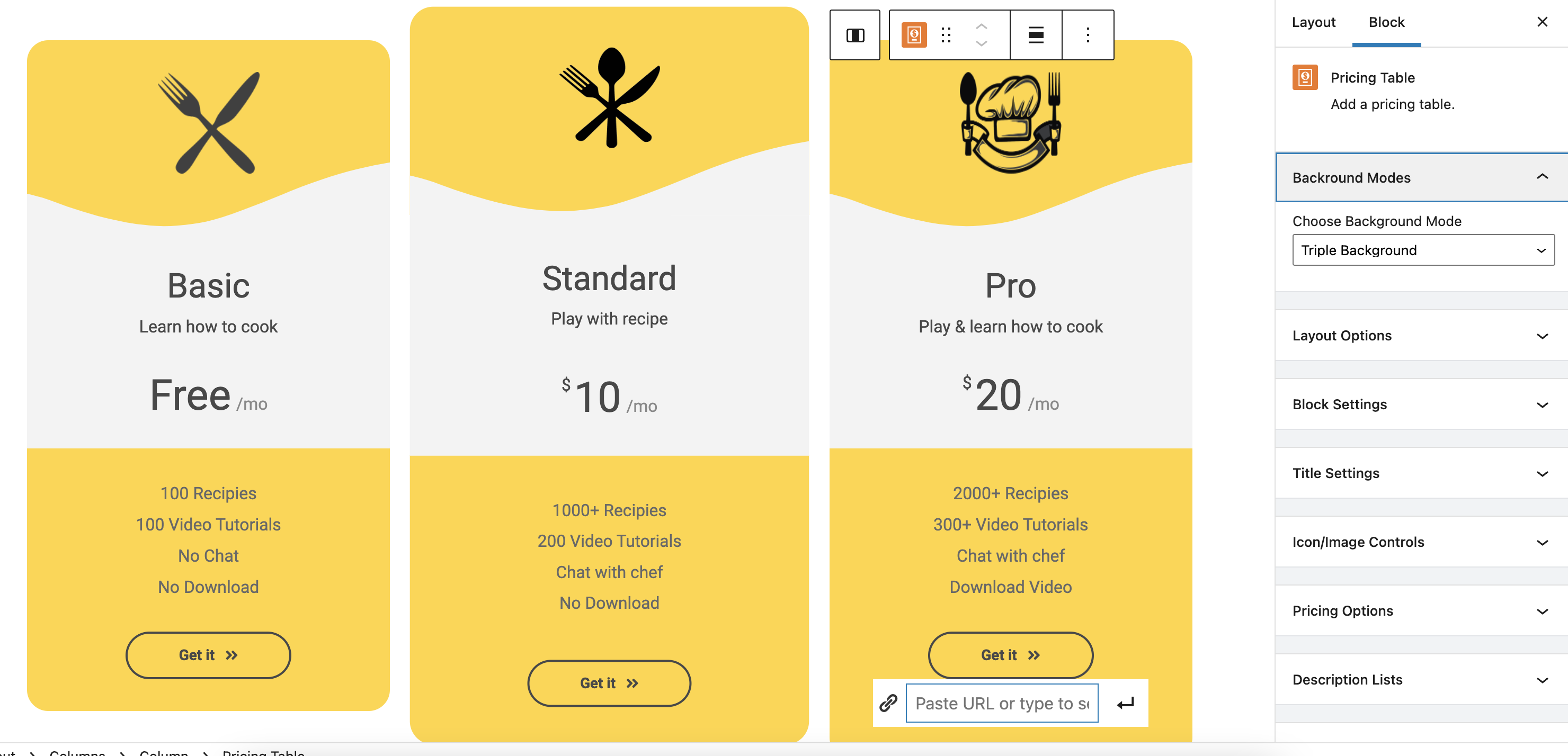 LAYOUT OPTIONS
A 90+ predefined collection of Layouts and controls of the pricing table, so you can create awesome sections.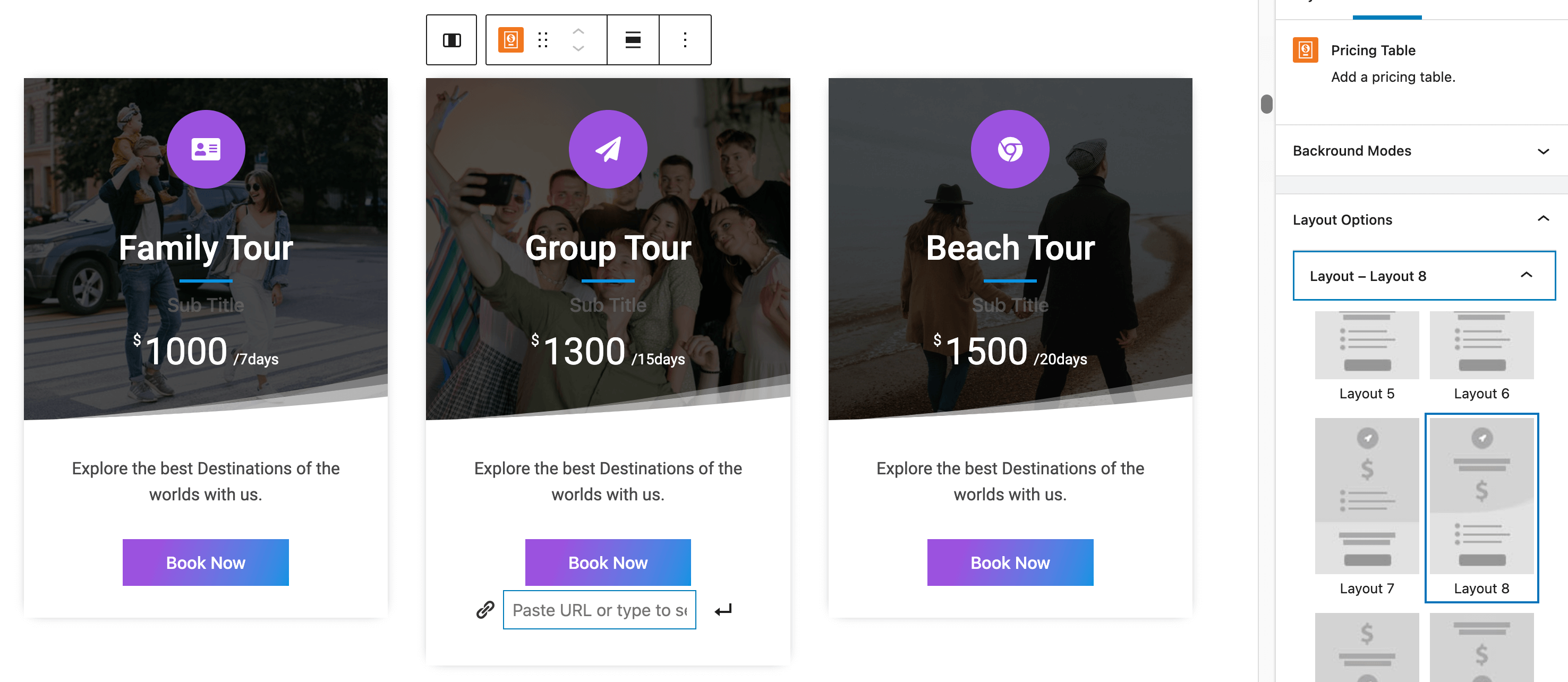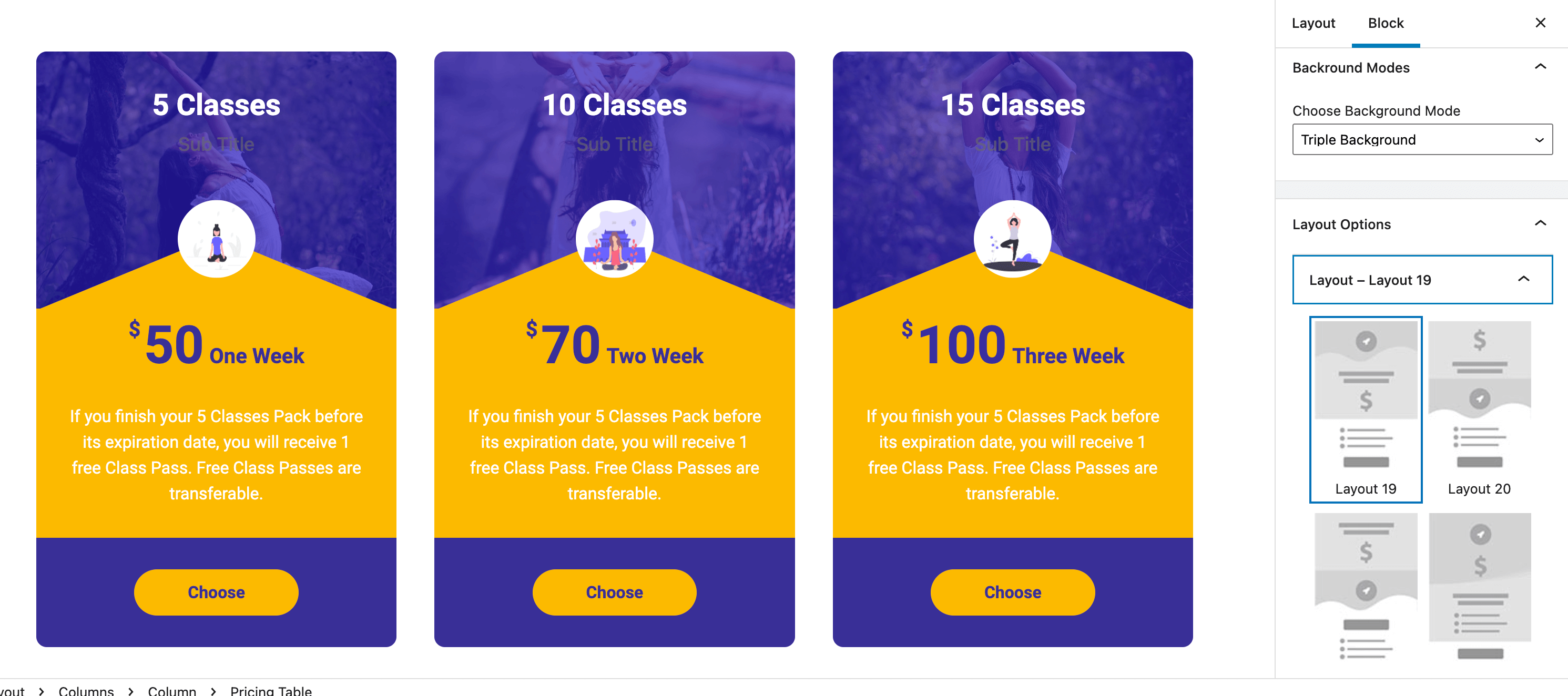 BLOCK SETTINGS
Advanced block settings with options for the background color, image, shadow, and opacity with the effects of hover.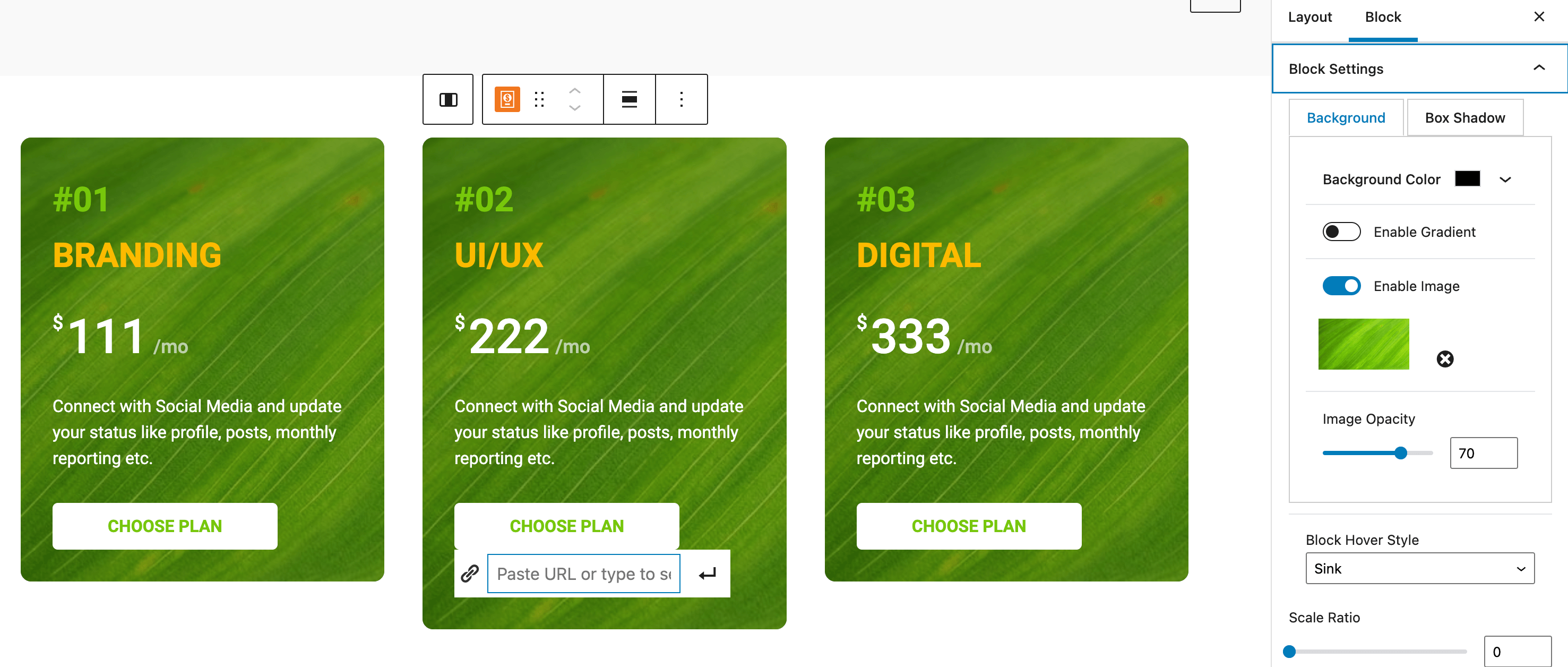 TITLE SETTINGS
You can only show the content to be worthwhile if you have the finest title. A better header may be imagined if the title/subtitle part was given multiple looks.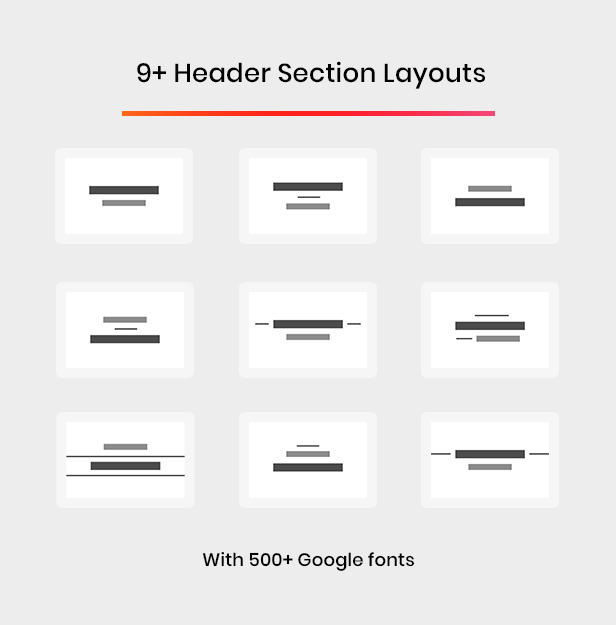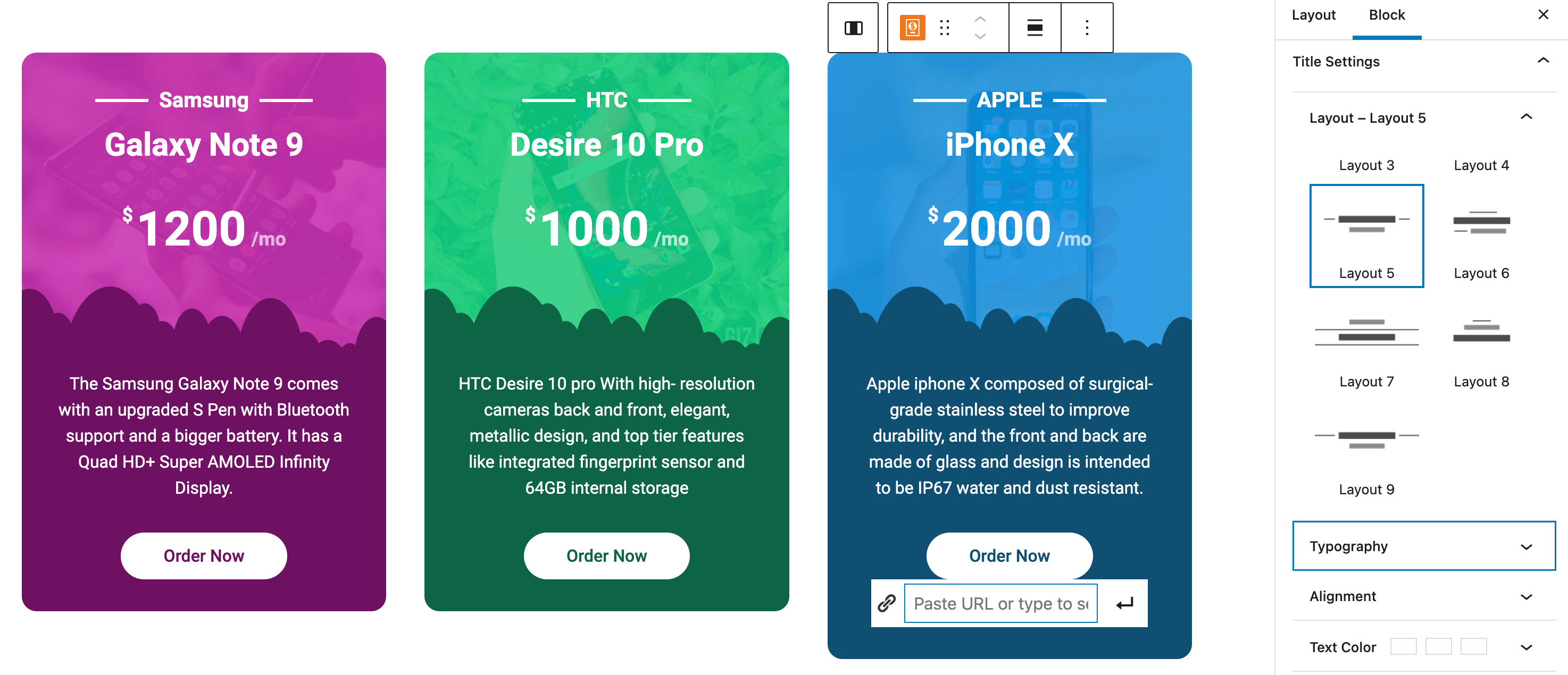 ICON OR IMAGE CONTROLS
Present your individual pricing table with icons or images with outstanding options.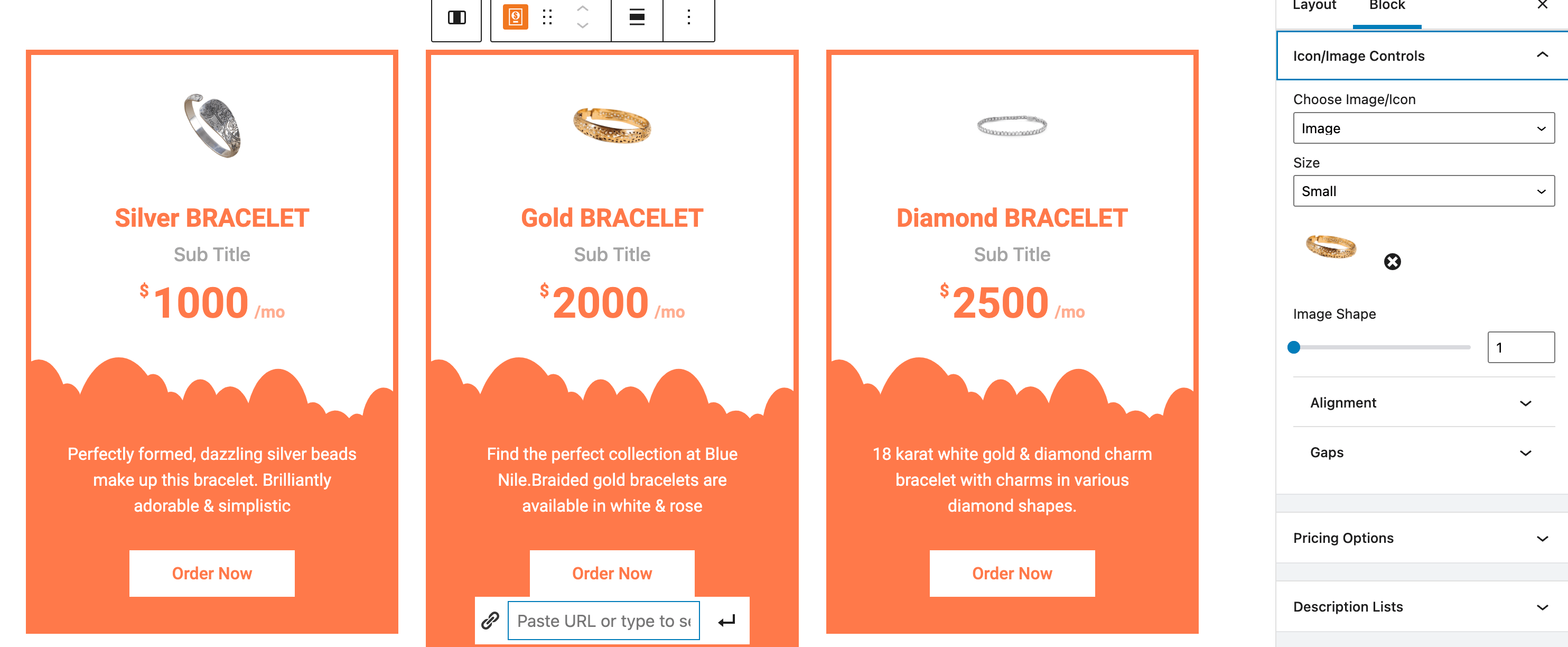 PRICING OPTIONS
Present your individual pricing amount with currency and duration with outstanding options.