MotoPress Demo Builder plugin will help you present key benefits of your products via custom front-end demos and provide the prospects with personal back-end trial accounts.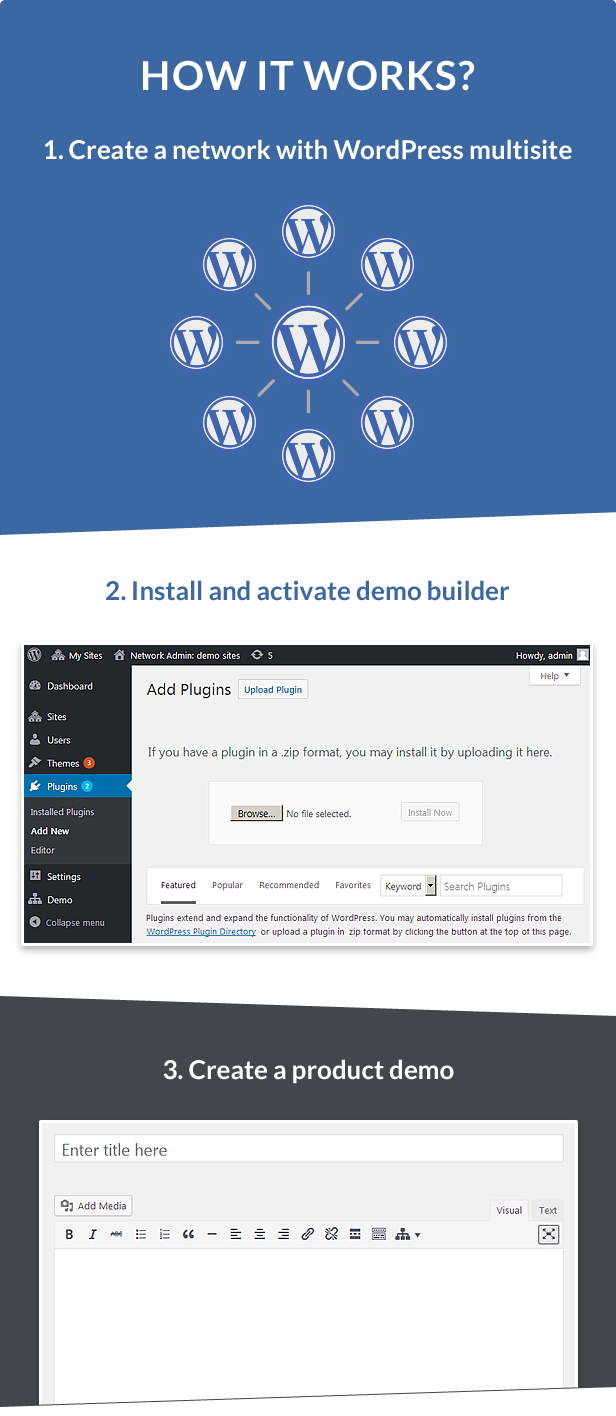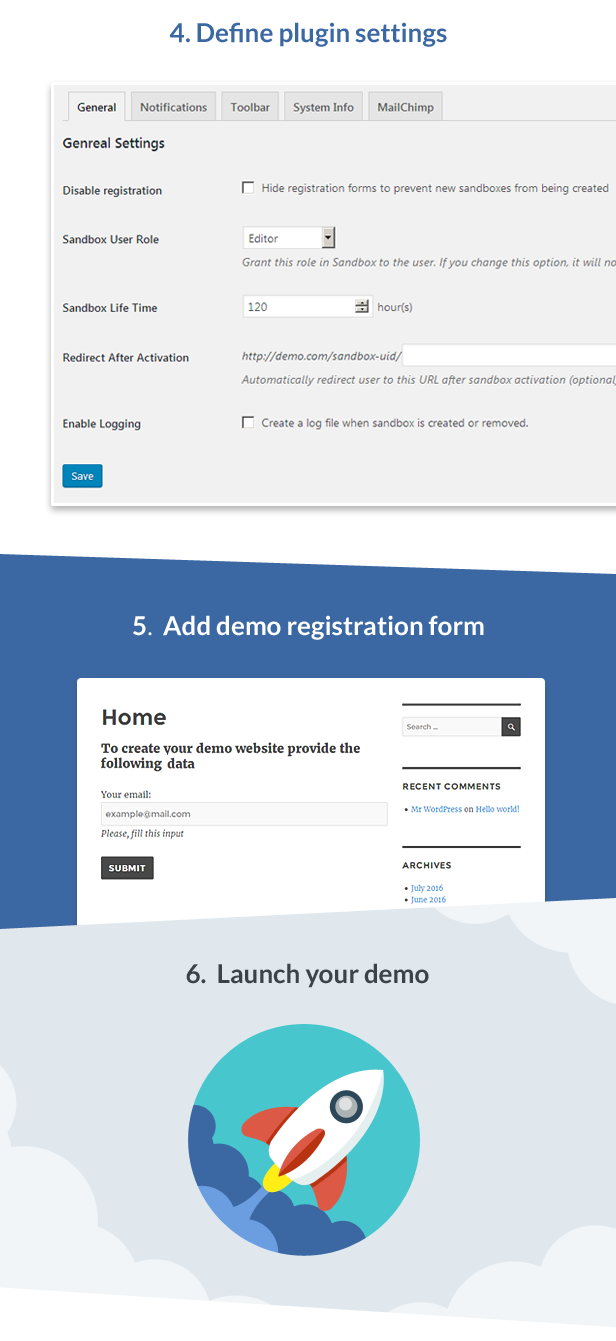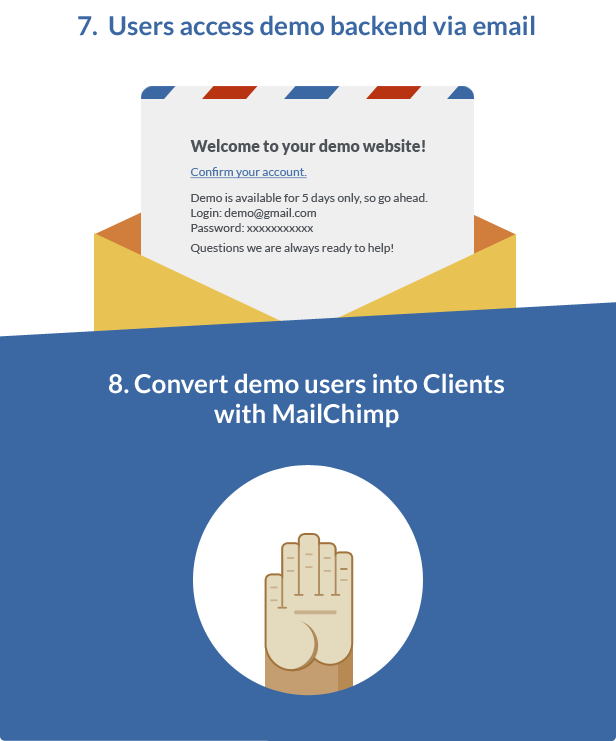 There is no better way to win trust of your potential customers than providing them with a chance to test your WordPress products firsthand. MotoPress Demo plugin allows to do it both ways: frontend and backend. Easily create memorable demos to impress the visitors and provide access to the product backend to give users freedom of customization test-drive.
With this plugin you don't only get an ability to build a stunning presentation of your products and increase chances to outperform your competitors in a natural way, but also enhance your marketing opportunities thanks to such built-in tools as MailChimp and Responsive toolbar (to refer to your other brand products).
The Demo Builder Plugin will Turn Your WordPress into SAAS Website
Demo Builder Highlights:
WHAT YOU GET AS A PLUGIN ADMINISTRATOR
You create a demo version of any WordPress product just once, your potential clients are free to discover all other advantages by themselves. Your management tools are unlimited.
WHAT DEMO USERS GET
Frontend and backend access to your WordPress products. Ability to test the plugin as on their own websites (backend access is defined by a plugin administrator). Confidence that all their backend updates are saved during a demo website lifetime.
Powerful and Exclusive Features:
TUNEABLE DEMO LIFETIME
Set any trial period you think is enough for proper testing of your WordPress products.
MP Demo administrator has full control over the trial period applied for all demo websites. Setting demo lifetime is performed in several clicks and can be changed at any moment. After the user's demo website (sandbox) expires, it'll be automatically cleaned up in order for you not to keep old demo data.
AUTOMATIC DEMO DATA CLEANUP
Demo data are automatically cleaned up upon account expiration.
When a demo website is due to clean up depends on a previously set demo lifetime. It means, firstly, you get rid of all unused demo data on time and, secondly, all demo users are aware for how long they can use their accounts so no further misunderstanding on data loss should appear.
ISOLATED SANDBOXES
Independent demo user accounts are guaranteed.
Every user is able to experiment with the demo version of your WordPress products without worries of their updates being affected by other users. All user changes will